About Detitan
Detitan, China's leading manufacturer of oil field application shale shaker screen used in the oil drilling for China and overseas petroluem companies. Detitan works with worldwide energy and mining companies by offering a wide range of oil rig, gas and mineral processing screen products. We also offer re-screen and re-mesh services by providing durable replacement screens and spare parts available to extend the life of your purchase. We supply replacement wire mesh screens for almost all models of round screeners and industrial sifters. We supply various Wire Mesh Cloth of metal and non metal, frames and other parts for your sifting and screening fabric needs.

At Detitan, our engineers and design professionals can help supply shale shaker screen with a variety of mesh ranges for solid control, fluid system and size control. The layers of stainless steel wire mesh filter cloth are well arranged to achive the optimum filteration for the pretensioned shale shaker screen. We also supply perforated metal steel sheets as backing screen. Either polyester screen or steel screen fabrics are used depending on the application and tension needed. Various frames and strip styles are optional for Detitan customers.We serve customers by understanding their goals and sharing their vision.
Detitan will provide an optimal solution for shale shaker and vibrating solid control dewatering facilities. To learn more, contact Detitan today.
Featured Major Products
We supply Shale Shaker Screen for the first stage solids control equipment in drilling fluids recycling system. 2 micron to 100 micron hook strip motion vibrating shaker screen for drilling fluid in oil field, for solids control and mud cleaning.
Scalping screen works as primary shaker screen to separate the coarse cuttings in the solid control system. Specialty replacement screen mesh for the linear and balanced motion dual deck scalping shakers. Scalper shaker is also known as primary shaker as it works as the first-step separation equipment in the whole system.
Steel frame shaker screen: double or three layer screen, screen ss304 or 33316 materials, frame: mild steel or carbon steel

Hook Stripped Oil Field Shaker Screen: Screen for linear motion shale shaker equipment used for drilling. It is used to remove the drilling cuttings and recover the valuable drilling mud back.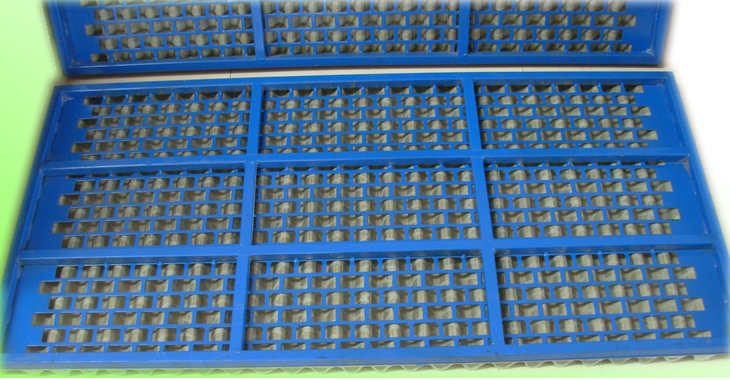 Shaker screen is also used for screening ore through a sieve in coal dressing, ore dressing, as dewatering vibration screen, high frequency linear sieves.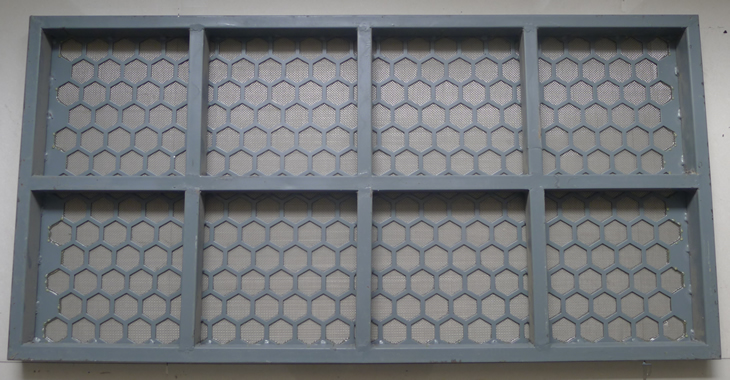 Working Principle:
Multi vibration motion technology making the shaker screen highly efficient when screening and separating difficult liquids and solids.
The advanced mesh deck shaker screens designed with frame or hooks feature easy replacement and quick access to parts cutting maintenance and reducing downtime.
The linear screen design allows the vibrating screen to effectively de-water and separate oil and shale gas to a very dry point.
Rectangular Mesh Screens are also used as separators designed to improve mining materials processes by separating different materials sizes as well as de-dusting mining materials from unwanted undersize particles.


Industries Served: Where Liquid and solid separation is needed.

We supply test sieve, standard sifters screen mesh or sieves, grading sifters, sieve bends and wedge wire screen. They are used in seperating, dewatering, grading, sizing and testing in various materials mining and processing including coal, metals, sand, rocks, limestone, copper, silver, goad, aluminum, lead, nickel, bronze and rare earth.

1) Chemical industry: resin pigment, medicine, grease, paint, palette, etc.
2) Abrasive material and ceramic industry: building sand, mica, alumina, abrasive, refractory material, slurry, etc.
3) Paper making industry: coated slurry, exhaust liquid, paper making liquid and waste water reclamation, etc.
4) Metallurgy and mining industry: quartz sand, ore, titanium oxide, zinc oxide, etc.
5) Mechanical industry: casting sand, powder metallurgy, electromagnetic material and metal powder, etc.